Round Trip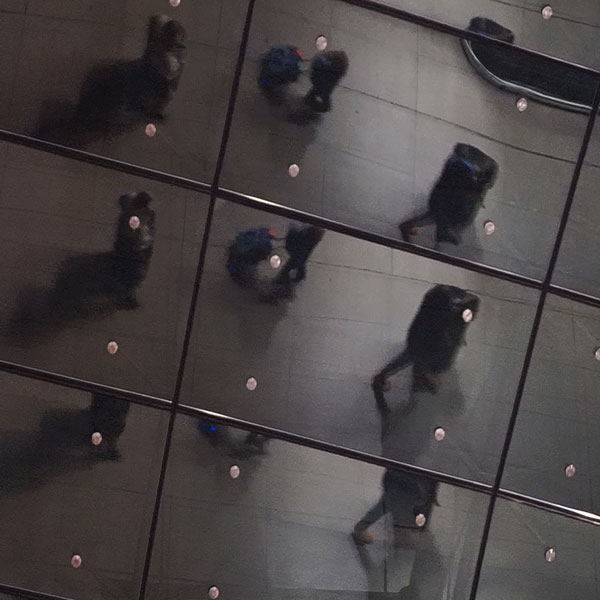 Text – Deutsch


Text – Italian


Text – English
HIN UND ZURÜCK (Round Trip) was originally conceived as a cinematographic project, though it was never realised. The initial idea was inspired by a train journey from Wroclaw to Walbrzych in December 2015. The first city is lively and rich in culture; the second is a former mining city that was in total ruin. The project for a film about a group of people who leave their beautiful city to reach a sort of ghost town, destroy it, return home in the evening and realise they have destroyed their home city, was transformed into an experimental documentary-portrait of the city of Walbrzych, called THE WALBRZYCH NOTEBOOK (2010).
The radio drama HIN UND ZURÜCK develops its theme by placing the two cities beyond time and well-defined locations. It's a Western movie for your ears, with musical elements including Baroque, drum'n'bass, 1800s Italian, country and Japanese.
The work's basic theme is the search for an imaginary place in one's conscience where everything is allowed, where dark material, perversions, one's most controversial impulses become works of art, aesthetic gesture. This place (the second city) is ideally located within the first; it reflects it and represents its ideal continuation.
Its narration is entrusted to three characters: a keeper who has always lived there, takes notes in notebooks he will never read, knows everyone's stories, and tells them in first person, speaking and singing; a female voice who interprets the thoughts of all the characters in a sort of stream of consciousness-interior monologue, then generates the various thoughts-characters, each with their own voice, and finally reabsorbs them in her maternal womb; an arrogant and unpleasant ticket inspector, a type of Charon, who ferries the thoughts-characters from one city to the other.
The two cities are musical architectures, where each building corresponds to a different theme; connected and aligned (for almost 70 minutes) through the use of different metronome tempos, they become a single city-counterpoint among thoughts, actions, sounds and words.
---
---
In December 2015 I found myself in Poland. I was travelling by train from the city of Wroclaw to the city of Walbrzych.
I had a video camera with me and enjoyed filming the views from the window, people's faces, the details of the train car. I especially liked the landscape, which became greyer and greyer the further I went from Wroclaw, and at the same time opened up to a snow-covered countryside that seemed to come from another era.
At that time, Walbrzych was still a city in ruins; it was better than 15 years earlier, with signs of rebuilding, but there were many neighbourhoods that were falling apart, walls blackened with coal and drunk people in the streets.
A few weeks later, I returned to Walbrzych for Christmas Day. At two o'clock in the afternoon, the city was almost completely deserted. I explored it far and wide, continuously recording with the video camera, and maybe that was when I had the idea for a film in which a group of people leave from a beautiful city, rich with different styles and cultures, and head for one that is grey, smaller, crumbling and deserted, and begin to destroy it. I thought that was a great chance to capture the various locations I would have wanted in the film.
Some time later, in Lucca, I began to make a video that I called FOUR STUDIES ON LOCATION AND PEOPLE. This project became a sort of experimental short film, which I presented in the Cucalorus Film Festival in Wilmington, North Carolina in 2008.
I also met a film producer in Nuremberg that my director friend Ullabritt Horn had put me in contact with. But the project didn't seem to interest him, and what's more I didn't have a very clear idea of how I would have led such a large-scale operation.
FOUR STUDIES became the final part of the extended experimental documentary THE WALBRZYCH NOTEBOOK and completed in 2010. In this version, the train journey from Wroclaw to Walbrzych culminated in a sort of visual and acoustic poem, a solitary walk in grey, deserted neighbourhoods, built on the sounds of steps in the snow, broken glass, metallic noises, electronic sounds. Once on the train again, the long return journey constantly brings travellers to Walbrzych, as if the passengers could no longer find their way back.
In 2012, a few months after we had completed the production of AMORE MIO – Love Songs und anderer Kram, my producer Frank Halbig asked me for a new radio project that would develop the dramatic possibilities of the previous work; in other words, a radio drama crossed with music and singer-songwriter songs with ars-acoustica elements. We opted for a Western, and I remembered the story of the two cities and the film project I had kept on the shelf for so many years.
---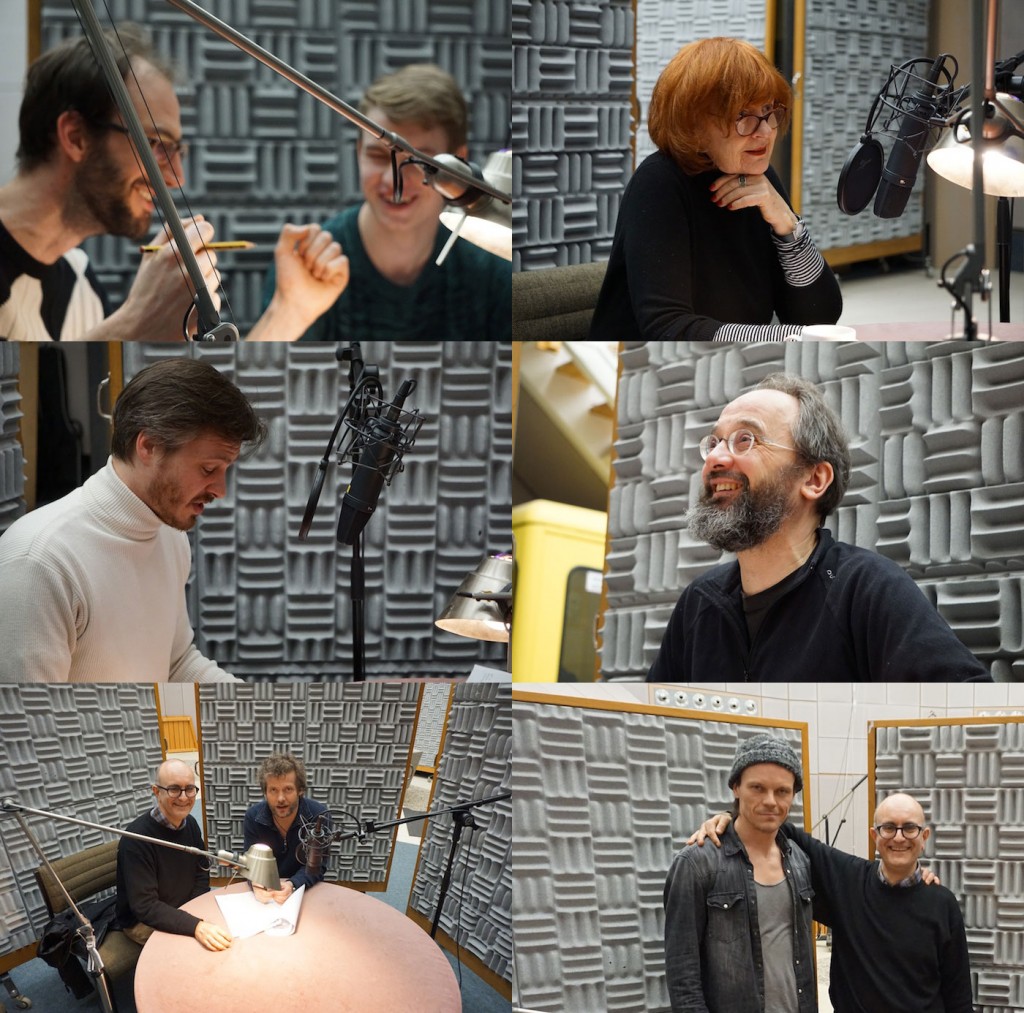 ---
Produced by Stefano Giannotti for SWR 2 between 2014 and 2017
Story, text, direction and music: Stefano Giannotti
Executive producer: Frank Halbig
Assistant: Lukas Fütterer
German translation: Olivia Toffolini
English translator: Bonnie Eldred
Sound engineers: Manfred Seiler, John Krol
Casting: Sylvia Böttcher
Keeper: Henrik von Holtum
Narrator: Caroline Junghanns
Ticket Inspector: Jürg Löw
Teacher: Stefan Roschy
Photographer: Nadine Kettler
Lawyer: Klaus Cofalka-Adami
Priest: Horst Hildebrand
Construction Worker Guldo: Robert Besta
Violinist: Oliver Jacobs
Elderly Lady: Doris Wolters
Adolescent Girl: Anne Leißmeister
Single mother / Woman: Constanze Weinig
Man: Sebastian Mirow
Twenty-year-old boy: Stephan Klauke
Other voices:Benedict Walesh, Lukas Fütterer, Stefano Giannotti
---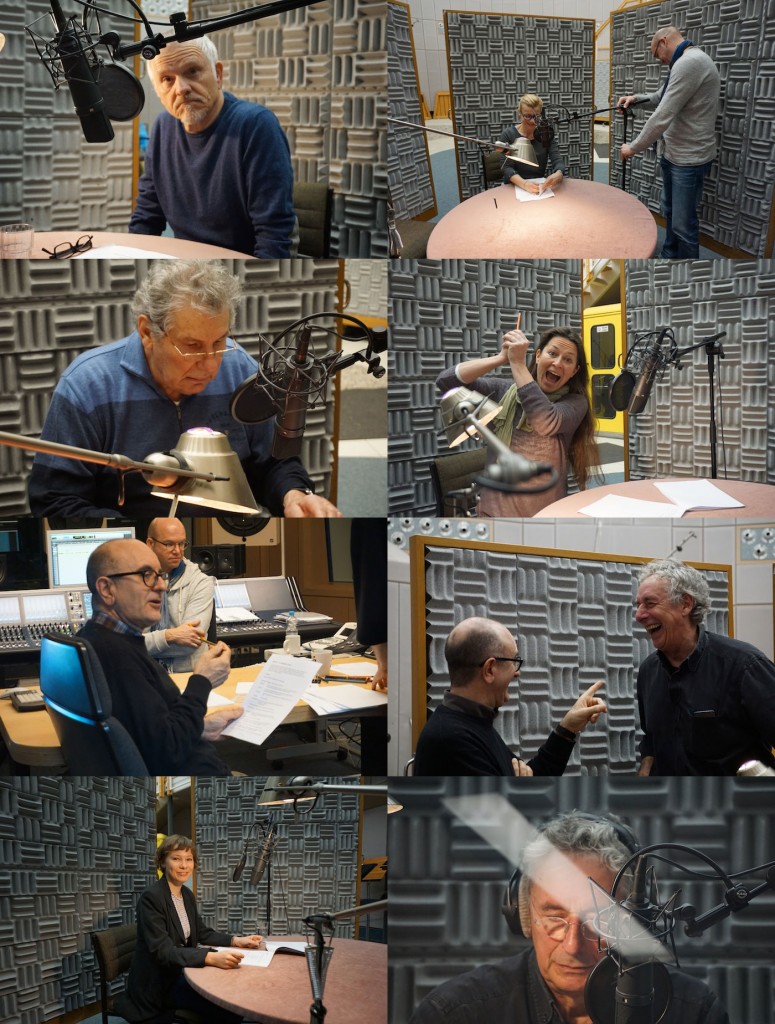 I would truly like to thank Frank Halbig for believing in and supporting this project; Olivia Toffolini for her splendid translation into German; Ullabritt Horn for having actively participated in the first cinematographic draft of the story; Marco Sodini, whose help was essential to finding the work's dramaturgical direction, when you're alone and the blank page frightens you; and all the marvellous actors and staff at SWR 2 who have made this wonderful adventure possible.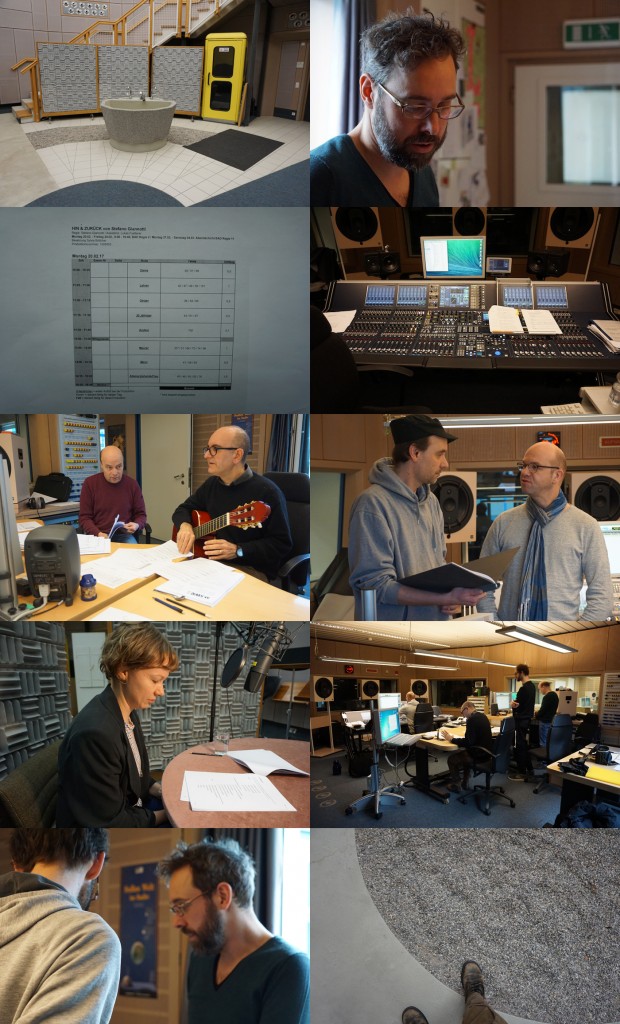 ---
HIN UND ZURÜCK – Der Bahnhof
---