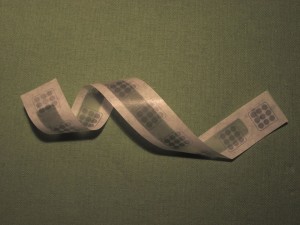 LISTEN on Concertzender – Dr. Klangendum
IMPURE WAVES is a radio-piece for voice, harmonica, oscillators and mobile phones.
It has been produced entirely during the author's residency at the Worm Foundation in Rotterdam, between the 7th and the 15th of November 2015.
The piece starts with a quotation from the Wikipedia definition of waves read by the author; successively, the text has been pulverized by dozens and dozens of Google translations until it has been reduced to the single sentence " Plate ten. A Christian family?
Words, landscapes, scratches recorded on a mobile phone interact with sounds produced by old modular synthesizers (ARP 2500, ARP 3604 and VCS3).
The piece develops as a series of abstract sound paintings, based on the idea that life is made of contamination, impure waves which at the end make us all happy (the very last picture proposes a sort of salterello based on a woman laughing).
All sounds and instruments: Stefano Giannotti
Produced by Dr Klangendum for Worm & Concertzender (Rotterdam)
Recorded at Stichting Worm, Rotterdam
Special thanks to Lukas Simonis
© 2015