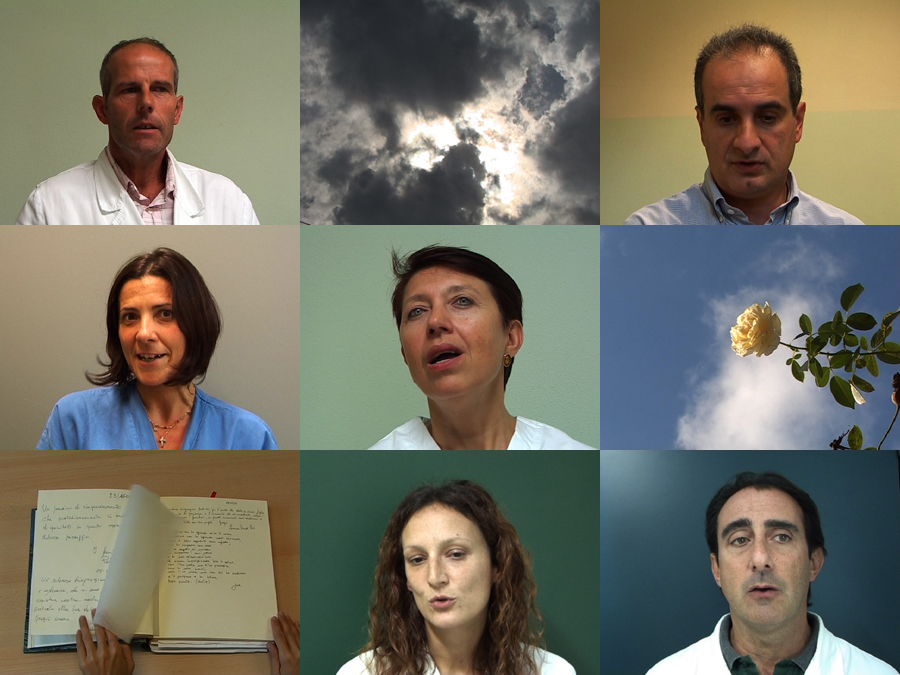 SAY HELLO TO THE CLOUDS (2012) is a documentary about the Hospice in Maggiano, a little Italian country village. Entirely based upon interviews with medical and nursing staff and on the testimonies of family members of patients who died in the institute, the video faces the issue of death with mild and calm tones, highlighting the humanity and the professionalism of the workers.
Direction and music: Stefano Giannotti
Narrators: Marco Sodini, Nenè Barini
Drama: Marco Sodini
Interpreters: the medical and nursing staff of the Hospice
Harp: Valentina Cinquini
Produced thanks to donations from the relatives of the guests assisted at the center
Dur. 24 min.
---