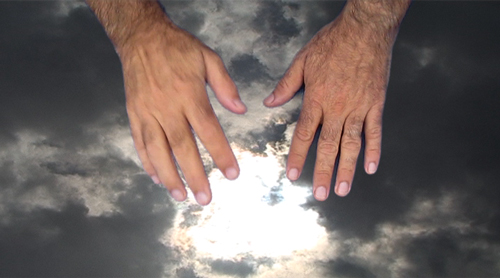 Audio-visual performance for voice, ukulele, banjo, sound objects and video.
The work consists of some audio-visual interpretations of the ether. Ether as a gas, as a divinity, as a radiophonic space, as a bringer of light.
The live performance alternates four video-screenings accompanied by live musical/sound actions, with pieces taken from Stefano Giannotti's repertoire, mainly focusing on the four elements, earth, air, water, fire. Among these, EARTH CARDS, RAIN CARDS, PRIME ALI – Four Moments in the Life of a Butterfly.
The piece has been commissioned by Lukas Simonis for the radio format Ether Snuiven, a periodic live event based in Stichting Worm in Rotterdam.
Dur. Between 40 minutes and 1 h.
---
LO-FI STUDIES ON THE ORIGIN OF LIGHT
Sound and music by Stefano Giannotti
Video by Giacomo Verde
LANDSCAPE WITH INTERFERENCES
Sound, music and video by Stefano Giannotti
THE BIG UMBRELLA
Sound, music and video by Stefano Giannotti

ANESTHESIA
Sound, music and video by Stefano Giannotti