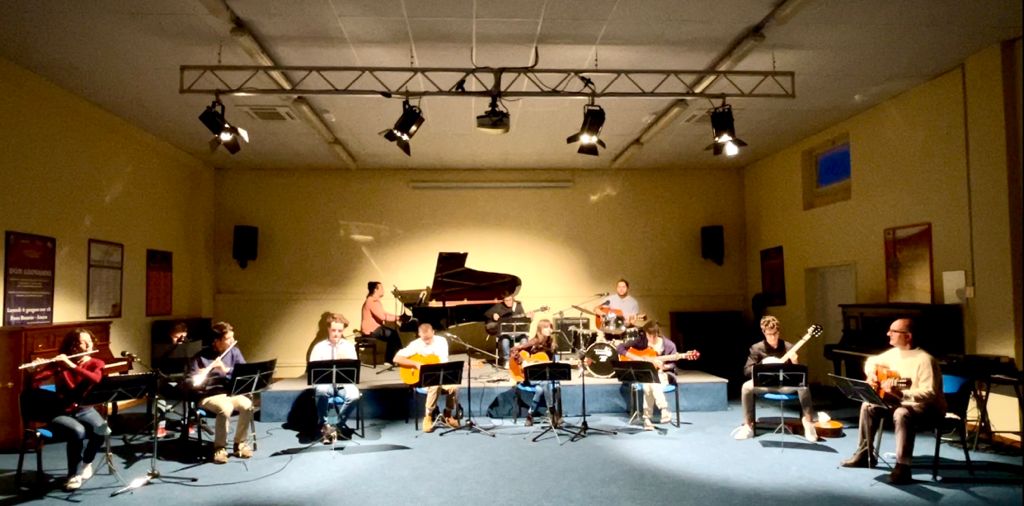 Orchestra SMS was founded as a chamber music workshop within the Sinfonia Music School by Stefano Giannotti and has been active since 2012. It is a mixed ensemble of winds, strings, guitars, harp, keyboards and voices. The repertoire ranges from progressive rock to Baroque-Renaissance music, with forays into experimental contemporary music. The orchestra, which currently consists of 12 students, has realised several thematic projects, including Homage to King Crimson (2013) for the presentation of Donato Zoppo's book King Crimson – Islands; Solchi Sperimentali (2015) , a tribute to Italian and non-Italian avant-garde music, in collaboration with Antonello Cresti and Vittore Baroni; the project DA ORIENTE A OCCIDENTE (2017-18) a musical journey on the themes of exodus, walls, reception; RARA CANZONE (2021-22) a collection of little-known or forgotten songs by famous and not-so-famous authors, with the inclusion also of songs composed by elements of the group.
The actual line-up is made of:
Olga Pezzuti, Paolo Pasqualetti: flutes, voices
Domenico Piegaia: clarinet, voice
Gabriele Stefani, Giada Del Grande, Nicolò Paganucci: guitars, voices
Jacopo Di Grazia: guitar, banjo, voice
Enrico Giuntini, Francesca pezzuti: keyboards, voices
Duccio Nieri: bass guitar
Edgar Gomez: drums, guitar, voice

Stefano Giannotti: direction and arrangements

---
DA ORIENTE A OCCIDENTE is a project started in 2016 that addresses the themes of exodus, walls, and reception through more or less well-known musical pieces arranged by Stefano Giannotti for the SMS Orchestra. Thus the mythological-Renaissance hell of MISERI HABITATOR by Anton Giovanni de' Bardi combines with the real hell of LULLABY FOR HAMZA, a lullaby written by Robert Wyatt for children born under bombings in Iraq; Jean Baptiste Lully's MARCH FOR THE CEREMONY OF THE TURKS counterbalances the Berlin Wall of David Bowie's HEROES, and so on until the piece COLLECTIVE, written especially for the ensemble
Translated with www.DeepL.com/Translator (free version)
.
MISERI HABITATOR (from the IV Intermedio de LA PELLEGRINA – Giovanni Bardi, 1564)
LULLABY FOR HAMZA (Robert Wyatt)
LET THE CHILDREN PLAY (Carlos Santana)
MARCHE POUR LA CEREMONIE DES TURCS (Jean Baptiste Lully)
HEROES (Brian Eno – David Bowie)
DA ORIENTE A OCCIDENTE (Franco Battiato)
COLLETTIVA (Stefano Giannotti)
ECHOES (Pink Floyd)
GAMES WITHOUT FRONTIERS (Peter Gabriel)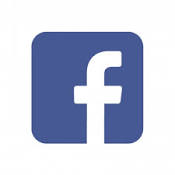 https://www.facebook.com/orchestrasms/
---
VIDEO
WATER (Third ear Band)
Lucca, Scuola di Musica Sinfonia, June 24th, 2022
SOME GUYS (Tuxedomoon)
Lucca, Villa Bottini, August 28th, 2021
Laboratorio Brunier – Questione di Stili
MISTERO (Battisti/Velezia)
Lucca, Fondazione Banca del Monte, May 13th, 2018
Dietro le Quinte, Sieci (Firenze)
 MISERI HABITATOR (Anton Giovanni de' Bardi)
Lucca, Fondazione Banca del Monte, May 13th, 2017
Cluster – Musica Contemporanea


Video-documentazione: Marta Paganucci