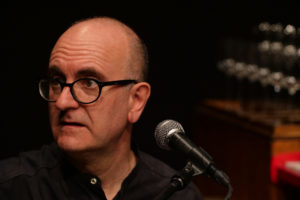 Photo by Chris Mazzoncini
STEFANO GIANNOTTI (1963)
Compositore, autore, chitarrista e performer. Si è diplomato in composizione con Pietro Rigacci ed è stato assistente di Alvin Curran in "Crystal Psalms" e "Tufo Muto". Dal 1983 al 1990 ha suonato in diversi paesi europei con il "Trio Chitarristico Lucchese". Nel 1997 ha avviato una collaborazione con il coreografo italiano Roberto Castello. Nel 1998 ha vissuto a Berlino come ospite del DAAD (Berliner Künstlerprogramm). nel 2000 è stato ospite nella Kuenstlerhaus Schloss Wiepersdorf (Germania) con uno Stipendio del Ministero del Brandeburgo. Nel 2002 è stato invitato a Worpswede (Germania) con uno stipendio del Ministero della Niedersachsen ed ha vinto il Karl-Sczuka-Preis (SWR, Baden-Baden) con l'opera IL TEMPO CAMBIA. Nel 2004 IL TEMPO CAMBIA ha ricevuto 2 nominations (Grimme Online Award e Prix Europa), e ottenuto la menzione speciale della giuria al Prix Italia. Nel 2007 ha ottenuto per la seconda volta il Karl-Sczuka-Preis per il suo lavoro radiofonico GEOLOGICA.
Il suo repertorio spazia dalla performance, alla radio-art, dal teatro-danza alla musica da camera, dall'orchestra, alla canzone d'autore.
Il paesaggio, i cicli vitali, le voci della gente, i linguaggi, sono alcuni dei principali temi affrontati nel suo lavoro.
Dal 2001 tiene corsi di formazione sulla storia del repertorio musicale sperimentale del 900, con particolare attenzione ai nuovi linguaggi di contaminazione fra musica, radio e teatro sperimentale.
Parallelamente alla musica e alla radio arte, sviluppa progetti video (video-arte e corto-metraggi).
Nel 2010 ha creato la band OTEME – Osservatorio delle Terre Emerse, un ensemble misto che interpreta le sue canzoni e brani da camera.
Ha presentato le sue opere in: Festival Internazionale Teatro d'Arte (Narni 1989), G.A.M.O. (Florence 1989), Stichting Logos (Gent 1991 and 1999),"Macrophon '91 and '94" (Wroclaw), "Wings of Sound" (Helsinki 1993), "Sounding Islands" (Faroer Islands 1995), "Musica per le Stelle" (Costa degli Etruschi 1996, 1997, 1999 and 2000), "Strade Contemporanee" (Lucca 1997), "Neue Italienische Musikszene" (Berlin 1998), Ballhaus Naunynstrasse (Berlin 1999), Kuenstlerhaus Schloss Wiepersdorf (Wiepersdorf 2000), Museum of Fine Arts (Philadelphia, 2000),  Children's Future (Yokohama, 2001), ISCM World Music Days (Hong Kong 2002), Donaueschinger Musiktage (2002), Maerz Musik Festival (2003), Voix Nouvelles (2003), Teatro dell'Orologio (Roma 2004), Videominuto 2004 e 2006 (Prato), New York Film And Video Festival 2005, ISCM Festival (Stuttgart, 2006), Festival Archipel (Geneve 2007), Urban Nomads (Taipei 2007-2008-2009-2010), Donaueschinger Musiktage (2007), Cucalrorus Film Festival 2007-2008-2010 (Willmington – NC) Zero Film Festival (Los Angeles 2008). Art's Birthsday 2009 (karlsruhe), Cineavvennire Video Festival (Roma 2010), Milano 5 Giornate per la Nuova Musica (2010), Futura Festival (Crest – Fr., 2010), Stichting Worm (Rotterdam, 2015), Lucca Film Festival (2012 – 2016), ecc.
Molti dei suoi lavori sono stati prodotti per e in collaborazione di: RAI Radio Uno, RAI Radio Tre, O.R.F., Radio France Culture, WDR Köln, Sender Freies Berlin, Deutschlandradio, Saarländischerrundfunk, Südwestdeutschrundfunk, Polskie Radio, Magyar Radio, YLE, Australian Broadcasting Company.
Altre collaborazioni con: Peter Ablinger (D), Guido Arbonelli (I), Michael Augustin (D), Thomas Bloch (F), Roberto Castello (I), Enzo Fabiani String Quartet (SLO), Hugo Hamilton (IRL), Peter Machajdìk (SK), Andreas F. Mueller (D), Harmonia Ensemble (I), Alan Tschertschessow (RUS), Yuan Shun (China), Birgit Ramsauer, Fabrizio Desideri, Agata Zubel, ecc.
International Prizes and Grants:
2023 – Phonurgia Nova Awards: Prix Fiction Sonore and Prix du Public per MONDI POSSIBILI
2023 – The Singapore International Competition – Best Experimental Video Award per INSTANT SCAPES
–  Calcutta International Filmfest – Best Experimental Video Award per INSTANT SCAPES
– Cult Jury Film Fest, Gurgaon, India, Best Experimental Video Award per INSTANT SCAPES
– Druk International Film Festival, Buthan, Best Experimental Video Award per INSTANT SCAPES
– Golden Fern Film Awards India, Best Experimental Video Award per INSTANT SCAPES
– Kiez Berlin Film Festival – Best Music Video Award per GLI ANGELI DI SAN CATALDO
–Jaisalmer Film Festival, India, Best Music Video Award per INSTANT SCAPES
2022 – Primo Premio al Grand Prix Nova in Bucarest (Short Forms) per il brano radiofonico ANIMAL FARM (Deutschlandradio Kultur/Wurfsendung 2021)
2022 – Secondo  premio all' UK International Audio-drama Festival per il radiodramma MONDI POSSIBILI (SWR 2021)
2021 – Outstanding Achievement Award al World Film Carnival Singapore per il video E C'È QUALCUNO (And There's Someone) (OTEME)
2020 – Secondo Premio al Voyager's International Songwriting Competition per il video E C'È QUALCUNO (And There's Someone) (OTEME)2018 – Composer Fellowship al Banaue International Composition Competition (Filippine)
2014 – Terzo Premio al Grand Prix Nova (Bucarest) per il brano radiofonico AMORE MIO – Love Songs und anderer Kram (SWR, 2012)
2013 – Nomination e shortlist finale al Prix Italia 2013 per il brano radiofonico AMORE MIO – Love Songs und anderer Kram (SWR, 2012)
2009 – Nomination al Prix Italia 2009 per il brano radiofonico DIALOGHI (SWR 2008)
2008 – Katherine Knight Award all'Earth Vision International Environmental Film Festival (Santa Cruz, California) per il suo film CHIAYI SYMPHONY
2007 – Karl-Sczuka-Preis per il brano GEOLOGICA
2006 – "Artist-In-Residence" nella Contea di Chiay-i (Taiwan) per Art as Environment – A Cultural Action in Tropic of Cancer
2004 – Menzione Speciale al PRIX ITALIA 2004 per IL TEMPO CAMBIA (Parte II)
2002 – Karl-Sczuka-Preis (SWR, Baden-Baden) per il brano IL TEMPO CAMBIA.
2002 – Artista-In-Residenza in Worpswede (Deutschland)
2000 – 1° Premio nell' International Glassharmonica Music Festival, e "Prix spécial de l'humor", Philadelphia (U.S.A.) vinti per il brano D.O.C. (1999), per glassharmonica e nastro magnetico.
2000 – "Artista-In-Residenza" alla Kuenstlerhaus Schloss Wiepersdorf (Ministerium fuer Wissenschaft, Forschung und Kultur, Land Brandenburg)
1998/99 – "Artista-In-Residenza" in Berlino (DAAD Berliner Kuenstlerprogramm)
1997 – III° Premio, Concorso Internazionale di Composizione "Musica e Gioco"- Robert Murray Shafer, Poznan, vinto per L'ISOLA CHE C'ERA (1996) per voci di bambini, basso tuba e live-electronics.
1994/95 – Prix Ars Acustica International, WDR Köln, per VARIAZIONI SU VOLVER (1989/94), paesaggio sonoro sulla voce di Carlos Gardel
1991 – International Prize of Radio Art Macrophon'91, Polskie Radio, per RITRATTO DI PAESE (1989/90), documentario sonoro sugli anziani di un piccolo paese della campagna Italiana.
---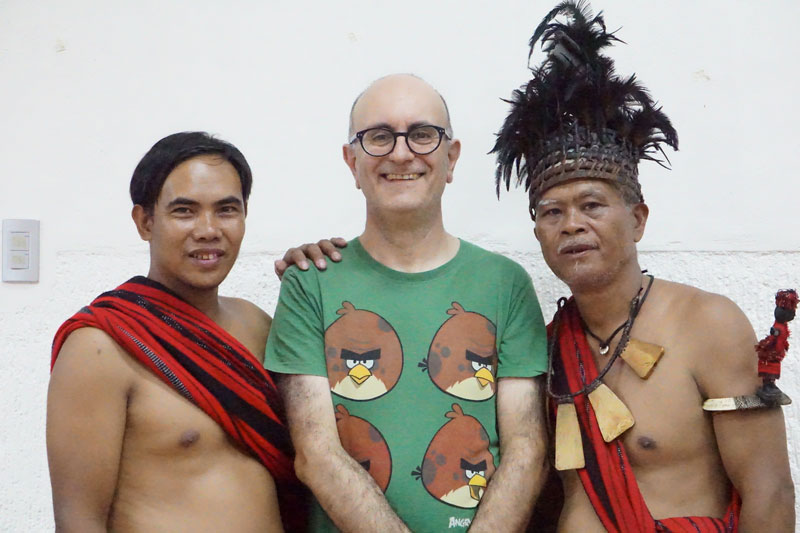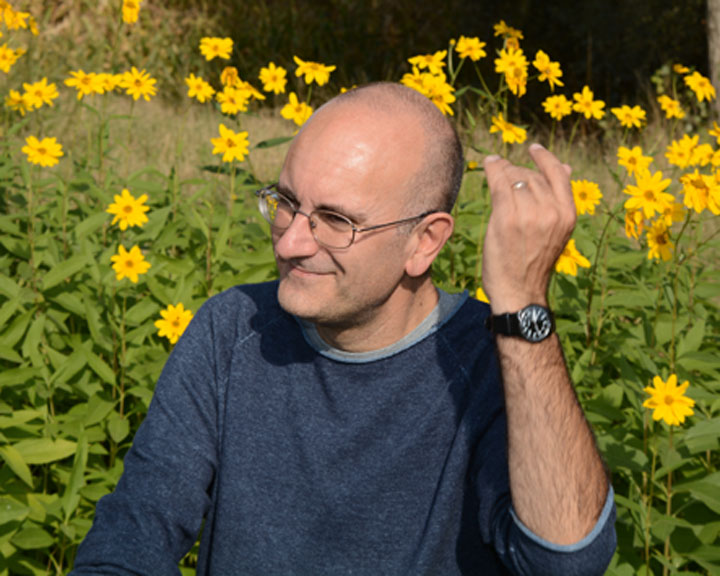 Photo by Claudio Bianchi / Marta Paganucci 2014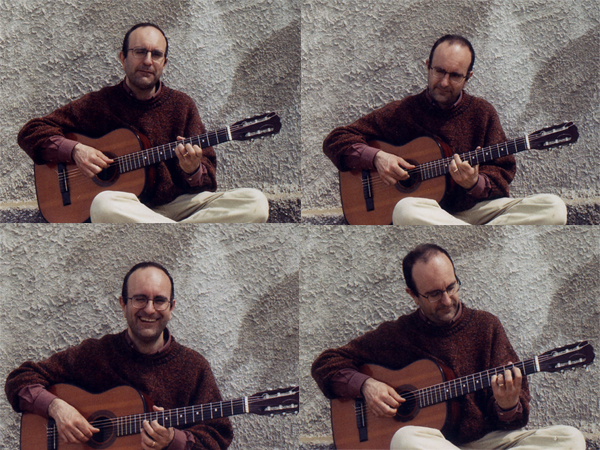 Photo by Mariola Krajczewska 2003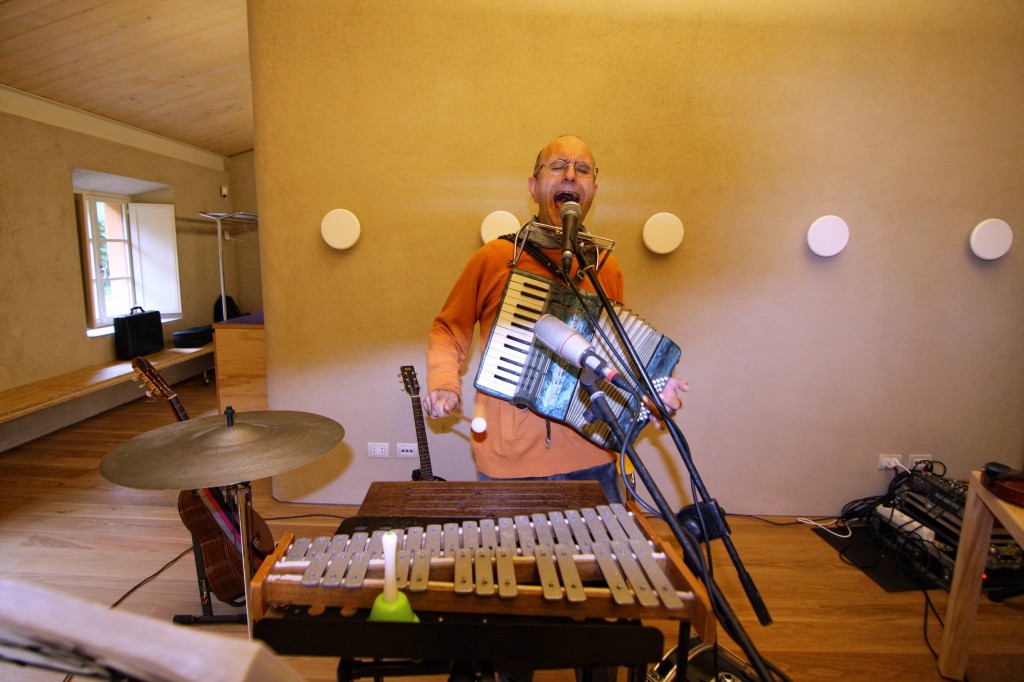 Photo by Daniela Cappello 2012 presso lo SPE della Tenuta dello Scompiglio